Your Cocoon in Finistère
Bed and breakfast and gite in Finistère, 20 minutes from Brest.
Come and sleep in this mansion from the end of the 19th century which overlooks the small port of Portsall and the ocean. You will be ideally located for walks on the famous customs trail (GR34) as well as for the discovery of the abers, and of course the splendid islands of Ouessant and Molène.
You can have lunch in the garden unless you prefer our large veranda or the cozy comfort of our dining room decorated with English-style mahogany furniture.
You benefit from wifi access, secure parking and secure bike shelters inside this one a fridge and freezer available to you for your own drinks and snacks you can then enjoy in our garden or our veranda.
Friends of Brittany, whatever your fiber, all the distractions await you!
You can walk on the coastal paths, bask on our fine sandy beaches, or slide on the water and in the air. Vary the pleasures: opt for a visit of the lighthouses, including the lighthouse of L'ILE VIERGE, the highest in the world, you will discover an exceptional panorama. For diving enthusiasts, the AMOCO CADIZ is not far away, the largest wreck on the entire Brittany coast. Finally, we highly recommend an unforgettable excursion to the MOLÈNE archipelago, aboard a 12-seater semi-rigid boat. Take your cameras and scan the waves in search of bottlenose dolphins, seals and rare birds in the PARC MARIN D'IROISE. You can take this wonderful excursion in the company of nature-loving pilots (www.finist-mer.fr). Finistère is definitely ideal for tourism, your holidays will be a success!
We are referenced as a hiking stopover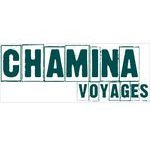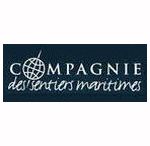 Recommendations
La Demeure Océane is recommended by
La Demeure Océane - 20 Rue de Bar al Lan, Portsall 29830 Ploudalmezeau - 02 98 48 77 42
demeureoceane@gmail.com
Copyright 2021 - La Demeure Océane, Webmaster Abricode